Description
You may have heard that elephants are lucky. Or maybe you know the saying, "An elephant never forgets."

What ELEPHANTS really want for you is SELF-LOVE.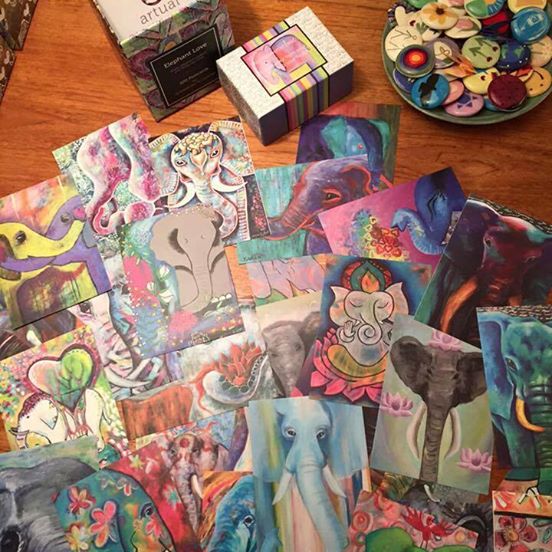 The Story
On April 27th, 2015, in Zimbabwe, Antonella Bargione, a Creatively Fit Coach, gathered with a tribe of elephants and a tribe of women to honor the divine feminine LOVE embodied and preserved in both tribes. The women came for healing…from the elephants.
In a symbol of our unity and love, many of us in the "herd" of Creatively Fit Coaches painted ELEPHANT PAINTINGS to share the energy of Antonella's event.
I collaborated with 9 artists from around the world and birthed these elephant postcards of our original paintings!
Elephants embody the Feminine, the Mother Earth energy of Unconditional Love. I hope these paintings inspire you to journey from your mind to your heART and join us in radiating LOVE out to our world
Gift yourself a box of yummy energy – you are SO worthy of LOVE, beautiful soul!