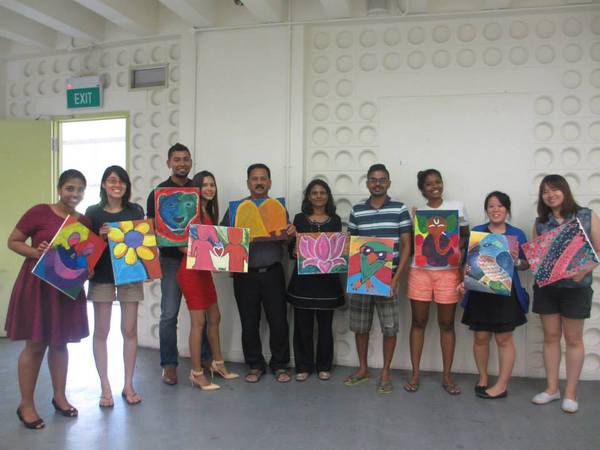 I would strongly recommend Vicky 's painting sessions. Before the session, I believed painting required some level of talent and experience in order for the end product to look good. After the session, I felt inspired to take up painting lessons as it is a good way to relieve stress and express your thoughts and feelings. Her affirmation and guidance throughout the session made us feel relaxed and confident about painting even though it was our first time trying it out. My husband and I enjoyed the session and it's great that we have our paintings to remind us of the fun and meaningful afternoon we had together. I learnt that you have to be less critical of yourself and have faith that the decisions you make will lead to a desirable outcome.

– Santhiya, Singapore (Paint Your Heart Out Workshop)

I always related painting as the need to be perfect; perfect in using the right colour, the right effect and making the "picture attractive". Before the session I felt anxious, fatigued and curious and after the session I felt relaxed, glad and satisfied. I learnt how to be in touch with my feelings during the painting process and externalize the feeling into art form. It was a difficult moment to "let go" my favourite portion and repaint the portion with new coat of "life", just like how we are so complacent with our comfortable zone and letting go seems tough. After the session I found painting to be such an enjoyable and therapeutic process that focuses on creating the space that is in tune to our feelings and getting in touch with our inner voices and giving us the space to experience and manage as well as letting it go.

– Hui Xing, Singapore (Paint Your Heart Out Workshop)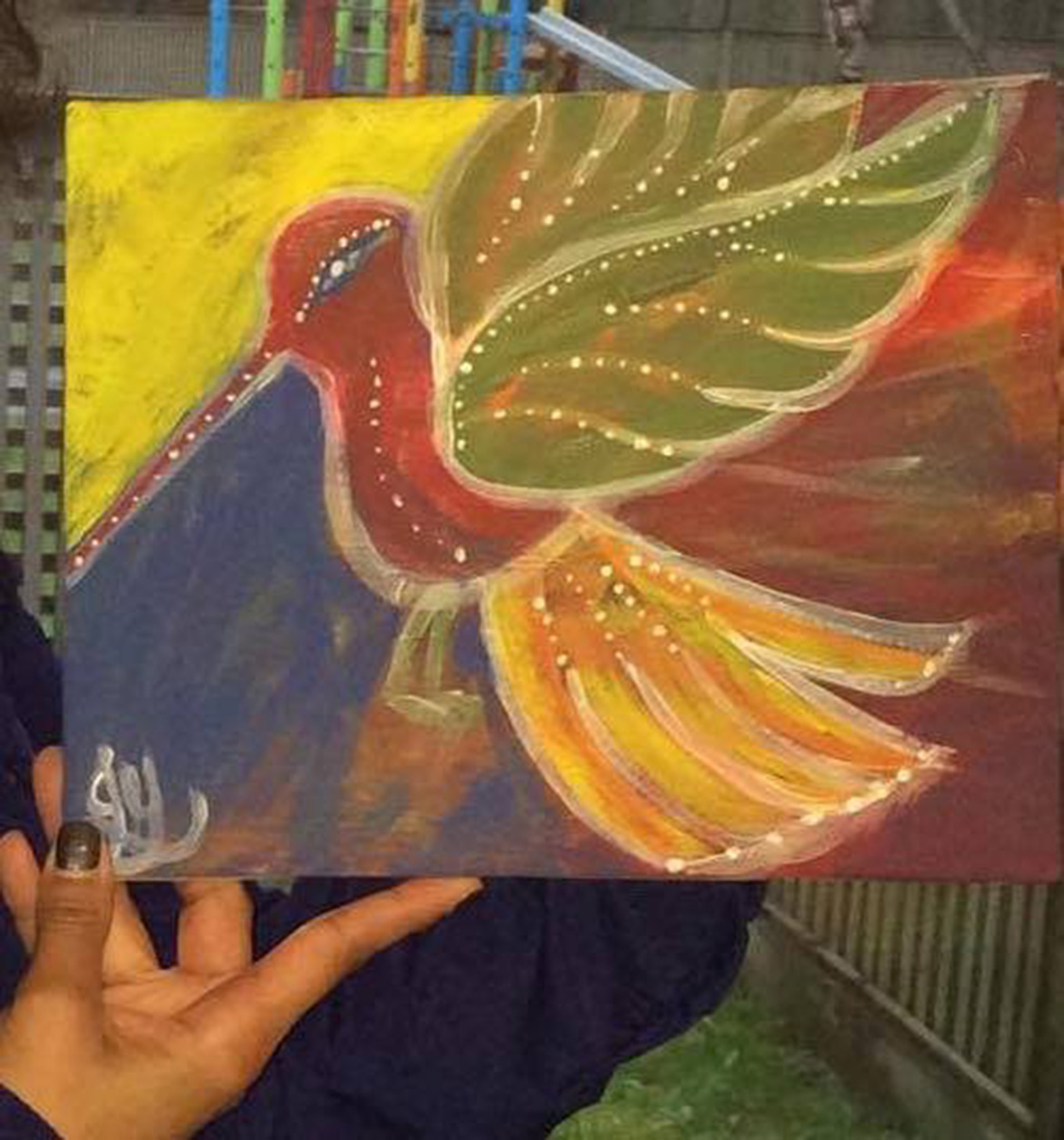 Prior to my session with Vicky, I was excited, but nervous at the same time as I had no previous painting experience and didn't know what to expect or how things would turn out. Immediately Vicky put my nerves at ease and made me feel safe and opened to the experience. At first, I felt really stuck. I didn't know how to begin, then she told me to relax, to turn my analyzer off and allow things to flow. When I did this, I was so surprised how easily I was creating and how easily things were flowing. I loved the paradox of how we are with the canvas is how we are in life. This was very true for me as I was quite hesitant to begin new things as I was too concern about the details of my projects. This prevented me from even starting as I thought I had to have all figured out before I could even begin. With this process, I learned that I can let go of fear, trust and allow myself to be supported and guided along the way. In the end, I ended up with a beautiful symbol, The Hummingbird, which was a beautiful resemblance of Freedom, strength, resilience, beauty and lightness of being. I love the freedom of creating in canvas. If you make a mistake, or if you don't like what you end up with, you can always paint over it and change it. Much like our actions in life. If we make a mistake, we can learn from them and take different actions the next time. If we don't like our current situation, we can always change our actions to get different results. I highly recommend experiencing these fun sessions with Vicky!!

– Ivania Y., Vancouver B.C. (Painting Made Easy)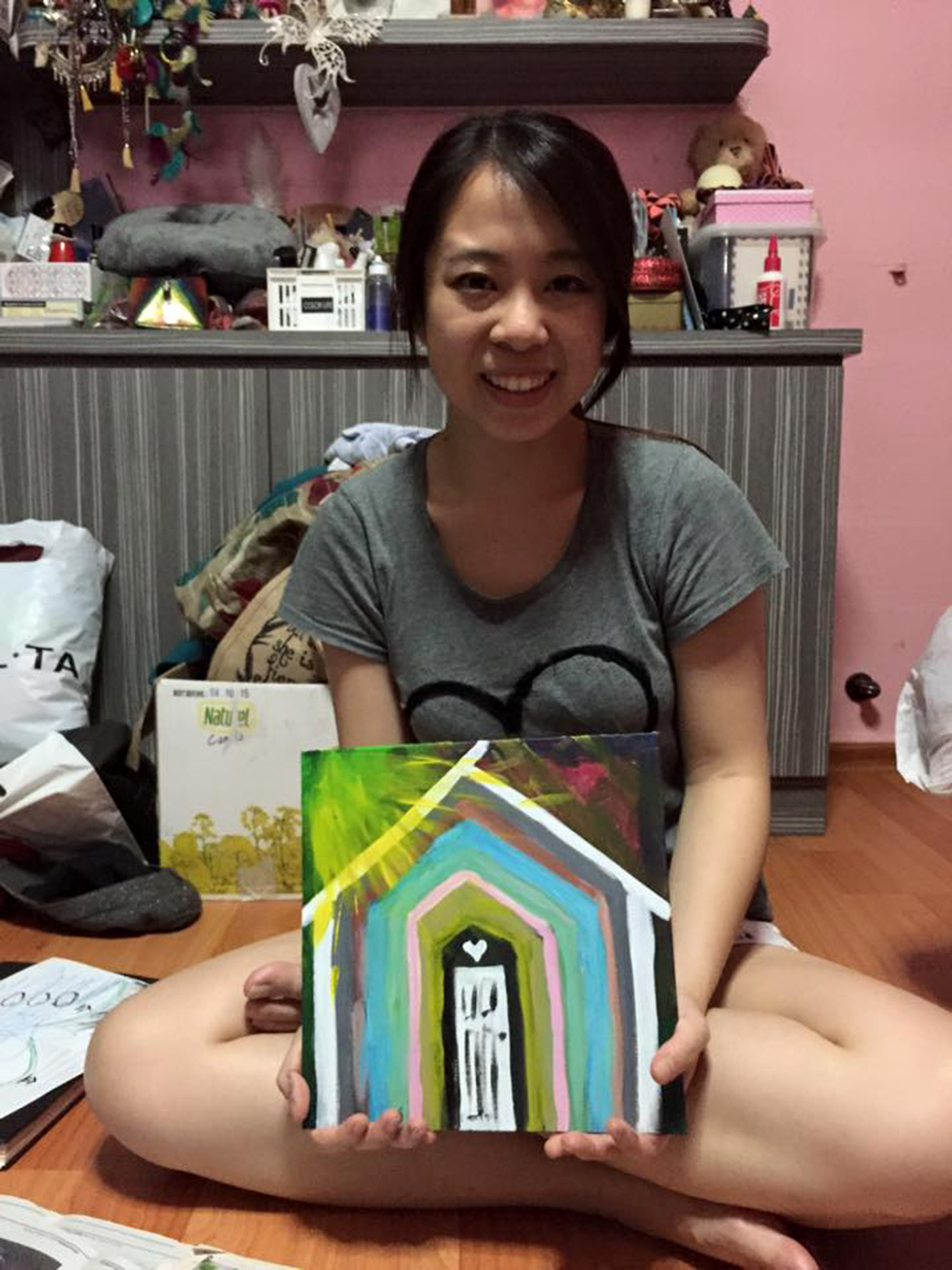 This was my first session doing "painting made easy" with Vickie and it was such an insightful one. I left with a happier heart because Vickie not only taught me how to just paint with acrylic but she walked through the whole journey together with me and sharing her personal experiences with me along the way. I have not painted in years and she made me feel at ease and did not judge. She gracefully accepted me as I showed her inner parts of myself through the painting. She effortfully showed me the meaning behind every process and used her heart to listen to when I shared my thoughts, feelings, beliefs. There were many powerful statements that will be etched in me forever. You know she is radiating like a star because there was intense passion in her when she spoke, with love and wisdom. I feel honored to have spent some time with Vickie. She is a healer and she made a positive influence in my life ❤

– Bing Zhen, Singapore (Painting Made Easy)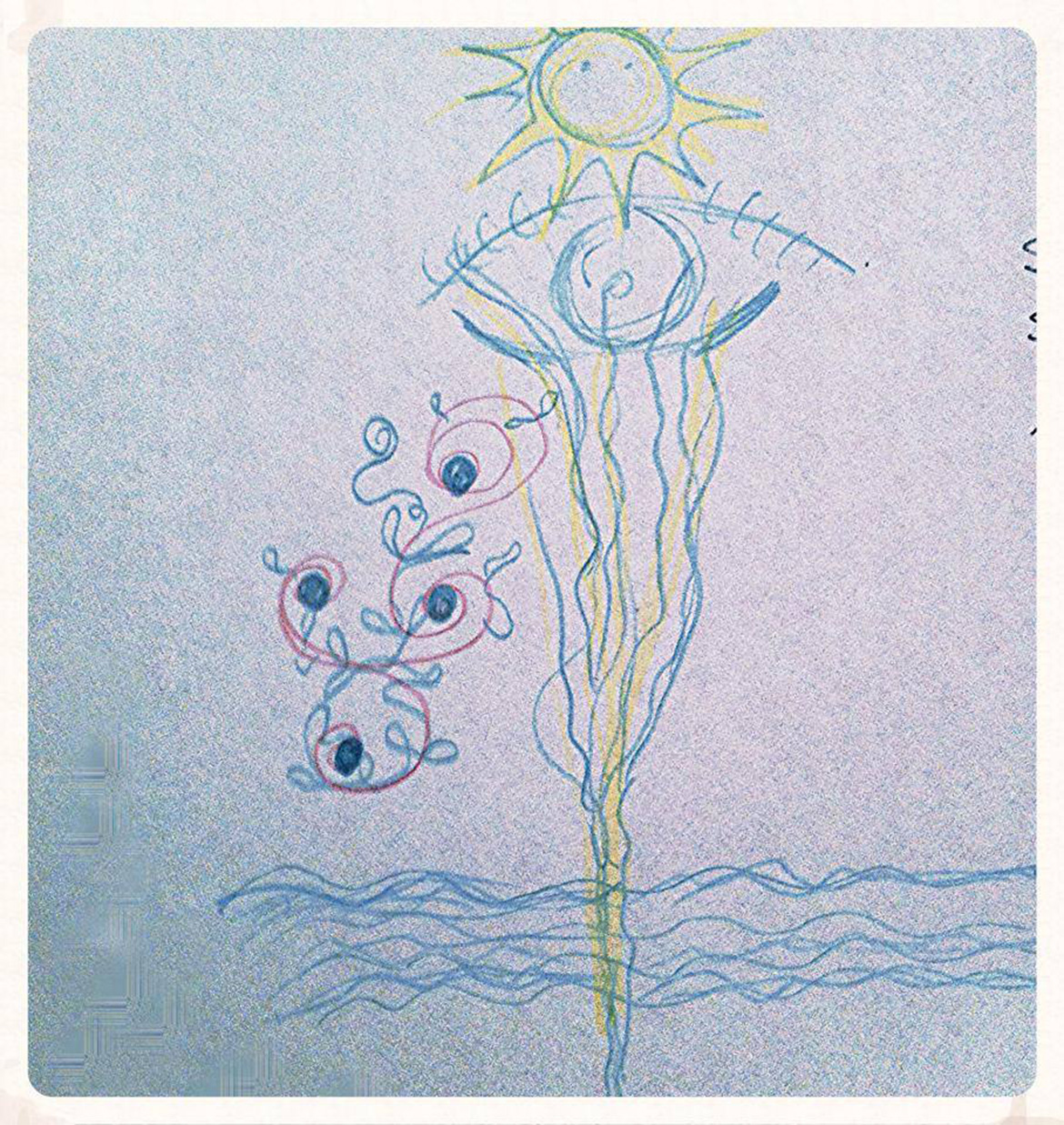 Viknes has an amazing talent of making people feel immediately comfortable.
She somehow triggers the right buttons inside to get you going and recognize your true fears which are nothing but 'thoughts', projections of your own illusion. Through the clarity session Viknes guides you through art and symbols to free yourself from those blocking fears.
As soon as a personal affirmation is set, she guides you through drawing whatever comes up to your mind from the heart right as it should be in that very moment. Amazing what a symbolism and truth, such a scribbling reveals! What is left is one symbol that stands for who I really am, that I am more than worth it!
I love the concept of clarity sessions because through drawing and painting you channel subconcious thoughts, feelings and become aware of what is really bothering you.
I look at the symbol whenever I feel in confident as a reminder I am worth it! It makes me accept the feeling of fear instead of fighting it, and enables me to laugh it away!
Sometimes you cannot figure out things for yourself and you need a tool, someone to guide you in order to see. Viknes made me see and taught me a way to picture a fear and turn it upside down in order to get through the illusion! It came to me at the right moment and I am very grateful to Viknes for giving me this session!

– Sigrid Van Tassel, Belgium (Clarity Session)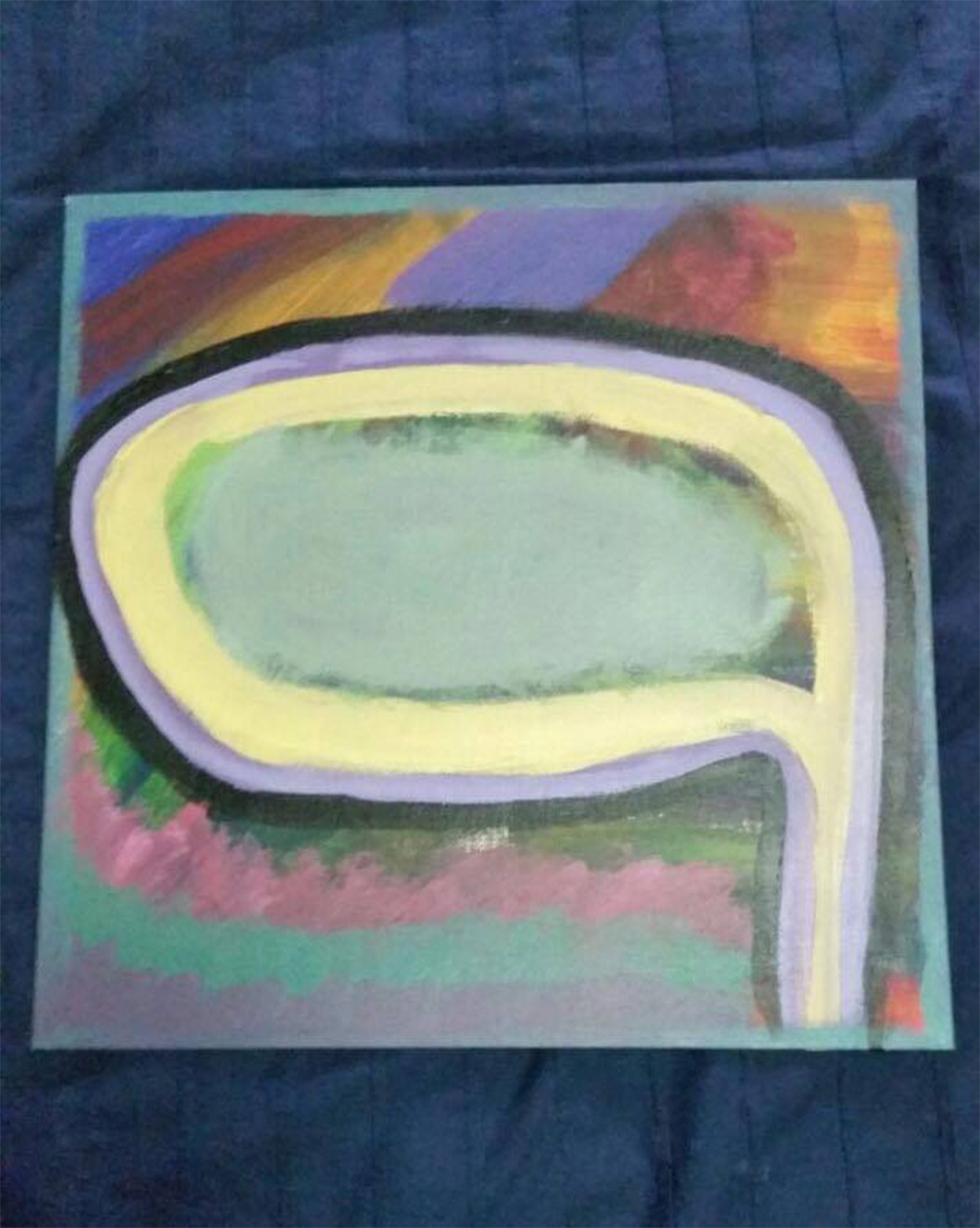 I felt the painting was a fun activity but revealed a lot about my inner state of mind. You were able to help me make meaning of my painting and explain what symbols could have meant for me. And it was a very safe environment that you created by doing it together with me and taking me through the stages slowly.
You were patient and very assuring as a facilitator of the activity.

– Applie Wan, Singapore (Painting Made Easy)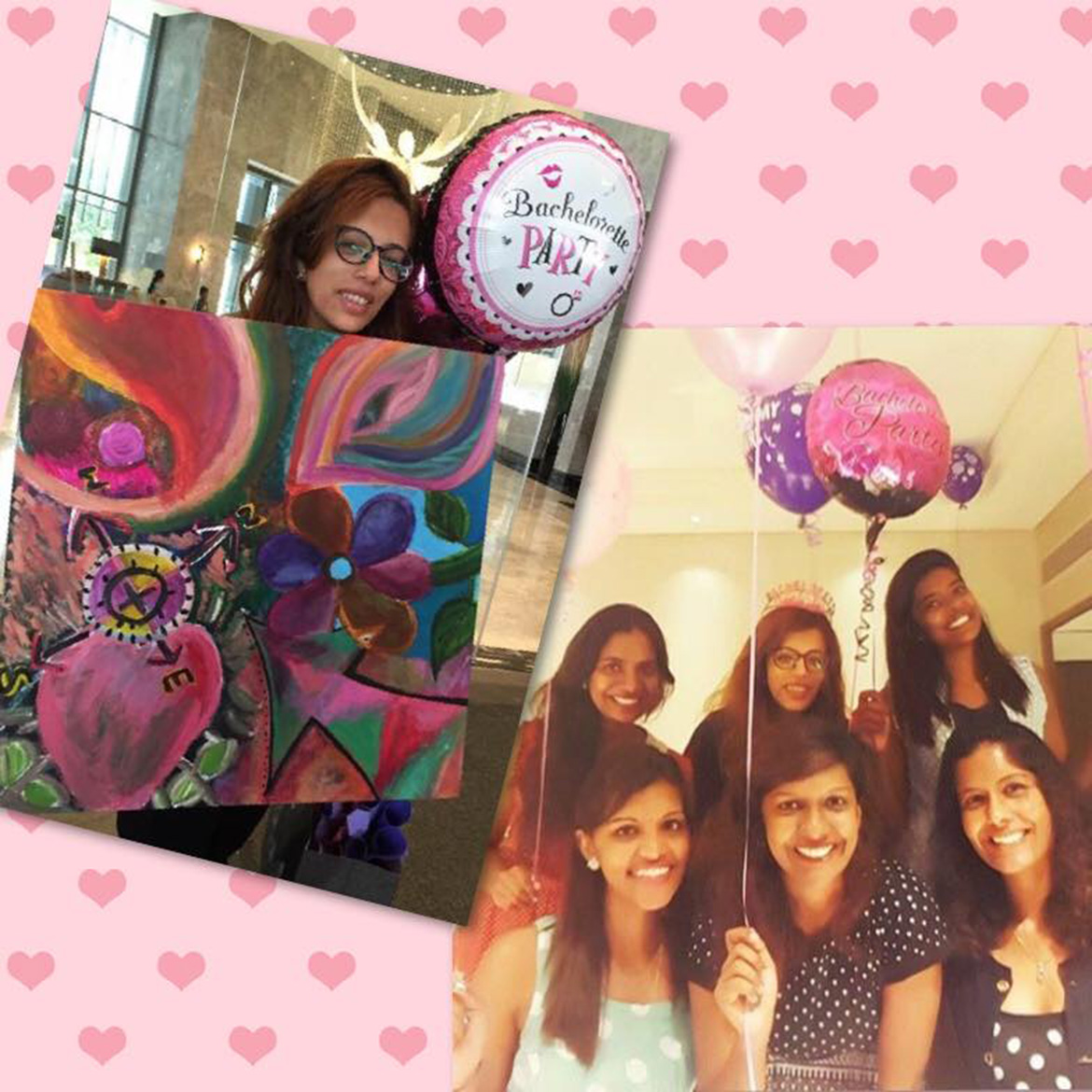 The artwork session was a first for me, and I enjoyed it thoroughly! I liked how we started off with a scribble drawing, and letting the ones close to us add on to our scribbles and ultimately finding the symbol in it that we resonated with. That was a welcoming start for a newbie like me who's not a pro with drawing at all. I also loved that our group of friends got to paint on the same canvas, and there were moments of silence where each one of us was in our own world, mixing colours and going through our own experiences yet experiencing it together. That was special.
I guess there were parts where the colours I envisioned never came out as expected, and so it was a tad frustrating. But Vickie was very encouraging and reassuring, and so I told myself to just keep going. I learnt that you just got to keep mixing the colours, and there were definitely nice surprises along the way- colours I didn't think I would get.
I like the part where Vickie mentioned not to cover up the previous layers completely, so there would be bits of the first layer peeking out here and there. It felt for me like, how we are as individuals with a history of experiences, dark colours and bright, and how we shouldn't try and erase any of it completely cause that played a role in how we have turned out today, and the parts of me that has yet to unfold in future.
Overall it was definitely a nice time of bonding and sharing through art, and also strengthening our understanding of each other.
Thank you Vickie!

– Aneesha, Singapore, Founder of Pushkarasha (Bridal Shower Group Painting session)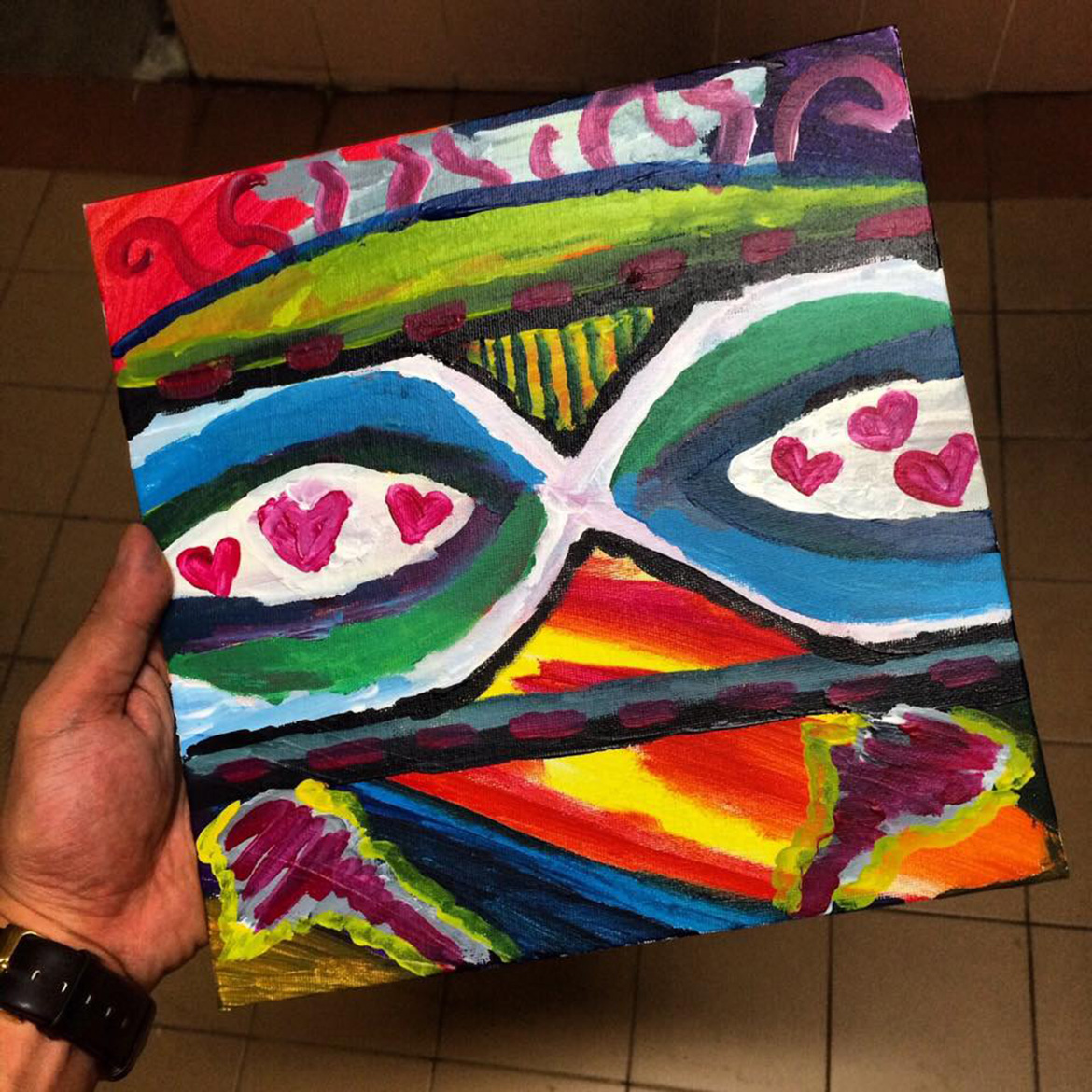 The sharing session was a little tough at first, with me being lost with regards to where I currently was in my life, as well as what was stopping me from moving forward towards my dreams. It did take some questions and a lot more of probing that got me to dig deeper within me. I knew my potential, my power but I was afraid of it and slowly the possible beliefs came out from my lips. The fact is I was struggling. With myself thinking that I've got to find a way to manage it all, to change it all, and that I can have the best of both worlds, i.e. achieving my dream and managing my parents' expectations of me. The clarity session indeed got me thinking about all of that. I came to realize that love triumphs all. I don't have to face all of that frustration and be the frustration. All I needed to be is Love. During the painting session, the layering of the paint got me to think that even if I got it wrong, there was no big deal about it. I can just paint it over. I can redo things. Change my world through a new pair of lens. And Viki brought to my senses and mind again that I should listen to the signs of the universe. And how it will support my dream. The sharing, the questioning and definitely the painting, has brought new light on my journey.

– Nathaniel, Teacher, Singapore (Painting Made Easy)


Vicky was great in organising and coordinating the painting event for our group. She was helpful in guiding me to explore more about myself through the process. During the activity, we had to interact with each other which gave us various opportunities to understand each other better. Vicky has a sincere way in allowing me to make sense of things through the process and it has been an enjoyable and fulfilling time together.

– Hazel Chen, Singapore (Group Painting Session)